Entryways for Governmental Buildings in Architectural Fiberglass
An entryway is a first impression. It sets the tone for the building, and provides visitors a sense of the tone of the space they are about to enter. Because of this, it is important that architects pay special attention to the impression they intend to convey with a building's entryway. While all architects should consider what the architectural rhetoric of their entryway conveys, those who intend to build for the government should pay special attention. Considering that every government building is built for a special purpose, it is critical that the entryway communicates the tone of that purpose.
You Have the Right to Stay on Budget: Architectural Fiberglass is Versatile and Affordable
While Stromberg Architectural Products has several stock entryways to choose from, they will also work with you to provide a completely original and unique entryway to distinguish your project. Architectural fiberglass is an amazingly versatile building material, and Stromberg's professional molders can manipulate it to imitate just about any building material and architectural style. Government contracts typically have a rigid budget. Fortunately, architectural fiberglass allows contractors to shave valuable expenses off the budget. Gothic or modern, the pros at Stromberg will work with you to custom build the most fitting and affordable entryway for any government building.
Architectural Fiberglass is Light-weight and Easy to Install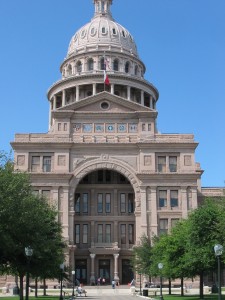 Traditionally, entryways are made out of stone, brick or even metal; however, those building materials are heavy, cumbersome and require specialized experts for installation. Fortunately, architectural fiberglass is light-weight, and easy to install. Furthermore, since architectural fiberglass is so light, it requires very little in the way of architectural support. Regardless of the architecture of the original building, entryways in architectural fiberglass can be added onto virtually any government building without having to rely on expert masons or extensive architectural accommodation.
Tough, Durable and Weather-resistant, Architectural Fiberglass is the Answer
You might think that you would trade durability and strength for simplicity, but with architectural fiberglass entryways, you can have it all. Architectural fiberglass is water-tight and weather-resistant. Moreover, it is extremely tough and will not corrode, rot or delaminate over time. Architectural fiberglass doesn't only make construction easier, it is also easier to maintain over time.
Features and Benefits of Architectural Fiberglass
Architectural fiberglass is water-tight and weather-resistant.
Stromberg's expert craftsmen can customize your architectural fiberglass entryway to your unique specifications to produce an original entryway, sure to impress.
Architectural fiberglass can stand up to the elements, and is resistant to corrosive agents like smog and acid rain.
The Stromberg Pledge to You
The artisans at Stromberg Architectural Products will work closely with you throughout the process to make sure your finished architectural fiberglass governmental entryway is made perfectly to your specifications.
Stromberg is here to help with CAD details, design assistance and specifications. Contact them today at (903)454-0904 for a free custom quote, and put their 30 years of experience to work for you.
By: Rachel Curling