Hospitality Finials Make a Point
The hospitality industry is all about impressions. To make your clients feel at home, they need to feel like they're in the right place. The best way to do this is to make sure the decor at your place of business is consistent. For the hotel that aspires for an aesthetic of class and sophistication, a few well-placed finials can make all the difference in the world, and when it comes to finials, you need look no further than Stromberg Architectural Products.
Architectural Fiberglass Finials Look Like a Million Bucks
Traditionally, finials are made out of heavy, expensive materials like stone, metal or concrete. However, if you want to decorate a hotel with finials, you need to make every guest feel like royalty. That means that you will likely need a lot of finials, and with traditional building materials, that can get expensive. Fortunately, finials made from architectural fiberglass look entirely authentic, but they only cost a fraction of the price of stone or metal. Make the smart buy and stay on budget with Stromberg's architectural fiberglass finials.
Durable and Long-lasting, Architectural Fiberglass Finials Are With You For Life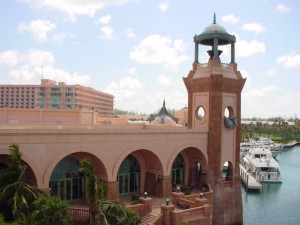 Although architectural fiberglass was only recently developed, people have already found countless uses for it. That is because architectural fiberglass is extremely durable and long-lasting. Not only can it stand up to normal wear and tear without chipping or denting, it has been documented to stand up to violent hurricane-force winds. Furthermore, it is resistant to common corrosives like acid rain and smog, meaning that you won't have to worry about it rotting, dissolving or delaminating over the years. Finally, since its surface is smooth, and not porous like stone or concrete, it can be easily cleans in the case that it is stained or vandalized. Save yourself a maintenance headache and go with architectural fiberglass for your next finial project.
Features and Benefits of Architectural Fiberglass
Architectural fiberglass finials cost a fraction of the price of metal or stone finials, while looking exactly the same.
Architectural Fiberglass is extremely strong and durable, yet light-weight.
Stromberg architectural fiberglass is weather-resistant, and long-lasting.
All designs are original, and guaranteed to convey the unique vision of your hotel.
The Stromberg Pledge to You
The artisans at Stromberg Architectural Products will work closely with you throughout the process to make sure your finished architectural fiberglass finials are made perfectly to your specifications.
Stromberg is here to help with CAD details, design assistance and specifications. Contact them today at (903)454-0904 for a free custom quote, and put their 30 years of experience to work for you.
By: Rachel Curling