Architectural Fiberglass Finials
A finial is an ornamental architectural detail, typically used to accentuate a building's pinnacle. Traditionally, finials are made from stone, making them heavy and difficult to install. Architectural fiberglass finials from Stromberg Architectural Products offer a stylish solution to the old-fashioned stone finial. A finial made from architectural fiberglass weighs a fraction of what a stone finial would weigh, making it easy for an architect to accentuate their building's lofty apex or elegant gable. Finials can also be placed closer to eye-level as a feature on a gate or fence.
Benefits of Architectural Fiberglass
Architectural fiberglass, or GFRP (glass fiber reinforced polymer) is a unique building material that can be used as a substitute for concrete or stone. GFRP is highly durable, weather-resistant, light-weight and, most importantly, customizable, making it an ideal   product for providing a unique accent to important structures.
Architectural Fiberglass Finials Elevate Stature of Government Buildings
Historically, finials have been used to designate important buildings, making Stromberg architectural fiberglass finials perfect for government buildings and churches. Importantly, GFRP finials are low-maintenance, and therefore ideal for use in large, government buildings that might be difficult to access for maintenance and cleaning.
Stromberg Experience and Expertise in Architectural Fiberglass Finials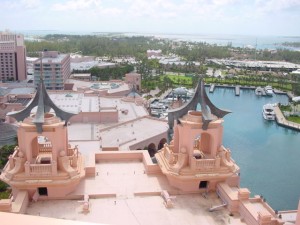 Stromberg Architectural Products has worked on some of the most important government buildings in the United States, including the White House and the Pentagon. Stromberg Architectural has several stock GFRP finial designs that can fit most structures, however they can also produce highly customized government finials to accentuate these esteemed buildings. All the contractor needs to do is determine the design, color, texture and finish of their desired finial, and the pros at Stromberg will take care of the rest.
As the government grows, more buildings are required to house the offices of government workers. However, since so many of our country's important buildings are also historical, it is important that new construction maintains a similar design aesthetic as its time-honored predecessors. Fortunately, Stromberg architectural fiberglass is uniquely suited to this task since it can be customized to any design vision. GFRP finials can be sleek and modern, or they can be artificially aged or weathered. They can be gothic or colonial or even Grecian. Stromberg Architectural understands the importance of design consistency, and you can be sure that your project has just that with their custom designed architectural fiberglass finials.
Though purely decorative, finials are distinctive architectural features that have been used all over the world for thousands of years. From ancient Chinese pagodas to modern American skyscrapers, finials provide a distinctive marker for important buildings. Indicate the importance of your building with a light-weight, durable, architectural fiberglass finial from Stromberg Architectural.
Contact Stromberg Today for Architectural Fiberglass Finials
The design professionals of Stromberg Architectural Products are available to assist you with your project every step of the way.  Stromberg offers design assistance, CAD details, and specifications for your convenience.  Visit Stromberg Architectural for more information about finials for government buildings crafted from quality architectural fiberglass, or call (903) 454-0904.  Stromberg is here to help, and the initial consultation is free.