Planter Bollards in Architectural Fiberglass from Stromberg Architectural Products
Originally designed for mooring ships, bollards are now a common sight in cities and parking lots as a means of directing traffic flow. However, bollards don't have to be bland, they can actually be integrated into your establishment's design aesthetic. Planter bollards, for instance, are effective at channeling traffic, but they also provide pleasant green space.
Discrete, yet Effective: Planter Bollards Subtly Direct Traffic
The trick of a planter bollard is that they direct traffic silently. No one wants to drive into a giant potted plant, so drivers automatically correct their driving to avoid them. In many scenarios, this is even more effective than signage. While it is possible for someone to not notice a painted median line, it is not likely that they would not notice a large, architectural fiberglass, potted plant.
More Than a Bollard: Planter Bollards Are Classic, and Beautiful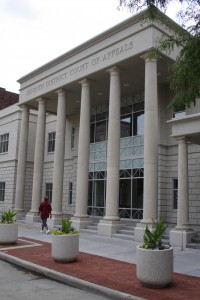 Traditional bollards can be limiting, but with planter bollards from Stromberg Architectural Products, you can really make a statement. Rather than search high and low for a planter that fits your establishment's design style, the pros at Stromberg will custom make your architectural fiberglass planter bollards to your exact specifications. Grecian urns, trophy urns or simple terra-cotta planters, Stromberg's master craftsmen will fabricate the perfect planter bollard for your establishment.
Architectural Fiberglass Planter Bollards are Safe and Durable
In addition to its versatility as a building material, architectural fiberglass is also remarkably durable. Clay planters will crack with extreme temperature changes. Exhaust and smog will stain and corrode them. Concussive force will shatter them. Architectural fiberglass is easily cleaned, will not crack or shatter, and will not delaminate, rot or corrode over time. Furthermore, if a careless driver collides with an architectural fiberglass bollard, the car and its occupants will suffer much less trauma than if they hit a concrete bollard.
Features and Benefits of Architectural Fiberglass
Architectural fiberglass weather-resistant, and will not corrode or rot when exposed to the elements.
Stromberg's master craftsmen will work with you to fabricate unique planter bollards that are sure to impress.
Architectural fiberglass is easy to clean, and it requires very little maintenance.
Architectural fiberglass can handle extreme changes in temperature, and minor concussive impacts.
The Stromberg Pledge to You
The artisans at Stromberg Architectural Products will work closely with you throughout the process to make sure your finished architectural fiberglass planter bollards are made perfectly to your specifications.
Stromberg is here to help with CAD details, design assistance and specifications. Contact them today at (903)454-0904 for a free custom quote, and put their 30 years of experience to work for you.
By: Rachel Curling