Architectural Fiberglass Interior Cornices
Interior cornices are purely decorative ledges that can add significant flavor to a room.  These relatively simple architectural details are a design echo of exterior cornices, which serve a multitude of structural purposes.  An element of post-modernist architecture, the interior cornice implements the visual elements of its functional counter-part while serving no structural purpose of its own.  Nonetheless, interior cornices can greatly enhance a room by adding texture and beauty.  Stromberg Architectural Products offers a wide variety of interior cornices in GFRP which can be customized to fit any interior space.
Stromberg's Interior Cornices are Easy and Affordable
Traditionally, cornices, be they interior or exterior, are made from wood.  These wooden cornices would either be planed by machine or carved by hand.  Naturally, cornices that are carved by hand are significantly more expensive than those that are planed by a machine, however, they also incorporate much more detail and elegance.  Stromberg's architectural fiberglass interior cornices balance the best of both worlds.  Not only are these elegant interior cornices affordable, they can also be marvelously detailed without driving up their price.  This is because all of Stromberg's products are cast in a diverse material called GFRP (glass fiber reinforced polymer), or architectural fiberglass.  This material can be customized to emulate virtually any building material and it can be cast in a number of complex forms.
As Durable as it is Beautiful: GFRP Lasts a Lifetime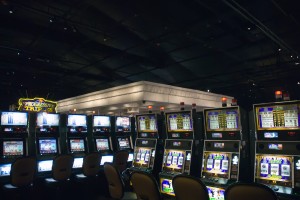 You might expect to sacrifice quality for a low price tag, however, with Stromberg architectural fiberglass interior cornices, you'll get it all.  As a building material, architectural fiberglass is as durable as it is versatile and affordable. Architectural fiberglass has been known to stand up to the toughest challenges of both man and nature.  It is resistant to high winds, acid rain, smog and even hurricanes.  Though your interior cornices are not likely to be exposed to the elements, you can be sure that they will be more than qualified to withstand hazards such as smoke damage, rot and mildew.  GFRP interior cornices will be sure to last for years with minimal maintenance.
Features and Benefits of Architectural Fiberglass
Architectural fiberglass is visually sophisticated, yet affordable.
GFRP from Stromberg is light-weight, but incredibly durable.
Architectural fiberglass interior cornices require little maintenance, and can be easily cleaned.
Leave it to Stromberg
No matter how big or small your architectural project may be, the skilled artisans at Stromberg Architectural Products will work closely with you throughout the process to make sure your finished architectural fiberglass interior cornices are the perfect match for your project.
Stromberg's team of experts will assist with CAD and design details and all specifications.  Contact them today at (903)454-0904 for a free custom quote.

By: Rachel Curling