Jackarches in Architectural Fiberglass
Architecturally, doors are simple. In their most simple incarnation, a door is just a hole in the side of a building. However, the symbolic significance of a door is so much more complex than its pragmatic function. A door is the threshold of a building; it separates the internal from the external. As such, a door should embody the characteristics of both the interior and the exterior of that building. A jackarch goes a long way to establishing the tone of a door, and, by extension, the first impression offered to visitors. Stromberg Architectural Products provides an array of jackarches to suit any project.
Establish History with GFRP Jackarches
Jackarches used to be an important structural element of masonry. Like lintels, jackarches provide support to a door, particularly in stone or brick buildings, to keep the door from collapsing. However, the defining difference between lintels and jackarches is that lintels are made of a single piece of stone, while jackarches are comprised of several smaller stones cut to fit together. The benefit of the jackarch, therefore, is that it can be installed by a smaller group of laborers without much mechanical support.
Though modern architecture does not require the structural support provided by jackarches, the history of this architectural element persist. Jackarches from Stromberg Architectural Products may be newly crafted, but they draw on a rich architectural history, which is sure to add depth to any project.
The Benefits of Architectural Fiberglass Jackarches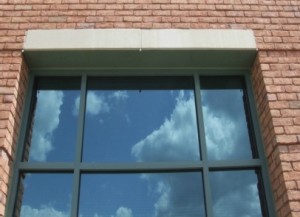 When it comes to building a product that is meant to last, no one beats Stromberg. Not only is their architectural fiberglass light-weight and inexpensive, it is also extremely durable. Stromberg GFRP is water tight and weather resistant and can stand up to corrosive elements such as smog and acid rain. Even more impressive, architectural fiberglass has been known to weather hurricanes that have obliterated traditional building materials. Finally, GFRP is extremely long lasting, and will not delaminate or disintegrate over time.
Important Features of Stromberg GFRP
Architectural fiberglass jackarches can be customized to your design specifications.
GFRP from Stromberg is extremely strong and durable, yet light-weight.
Stromberg architectural fiberglass is weather-resistant and water-tight.
All designs are original and will help make your building unique.
Start Your Legacy with Stromberg
The artisans at Stromberg Architectural Products will work closely with you throughout the process to make sure your finished architectural fiberglass jackarches are made perfectly to your specifications.
Stromberg is here to help with CAD details, design assistance and specifications. Contact them today at (903)454-0904 for a free custom quote.
By: Rachel Curling