The Industry Leader in Quality Cupolas
A Cupola is a small dome structure that rests on top of a building. First used in Islamic architecture during the 8th century, this structure has both practical and decorative functions.
A cupola is usually shaped like a hemisphere. It can be a dome, or a more pointed shape if used to house a bell or serve as an observation area. Lookouts and "Widows Walks" can be entered from inside the building below.
Some cupolas are even onion shaped. Evidence of this may be found on a lavish private residence nestled in the hills of San Jose, California called Shalimar.
Architectural Fiberglass Cupolas for Churches and Cathedrals
A cupola originally referred to the small dome atop cathedrals which allowed light to enter the sanctuary. Some cupolas in architectural fiberglass house a belfry, others have windows, or openings that leave the inside open to air, assisting in the ventilation of the building. Cupolas with windows that stretch around the structure are sometimes called lanterns.
However, we are probably more familiar with the elegant cupolas that can be found crowning many public community buildings. A pleasing combination of art and utility, cupolas in architectural fiberglass add classic lines and dignity to public buildings. Often used for churches, cathedrals, even palaces, GFRP cupolas add importance to any building by making it appear more impressive.
Cupolas for Government Buildings in Architectural Fiberglass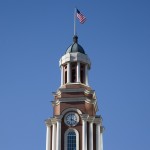 Cupolas are a part of the architecture of many prominent government buildings, including the U.S. Capitol building in Washington D.C.  State capitals such as Austin, Texas, and Montgomery, Alabama also have state capitol buildings that feature cupolas.  Cupolas service these structures by making a statement of  importance, and offering a crowning touch of elegance to all who view them.  Cupolas crafted in quality architectural fiberglass are an excellent choice for these structures, as they will weather very well in any climate, and are extremely lightweight.  This makes it less costly than other materials because extra structural support is not necessary.
Cupolas for Hospitality Industry Crafted from Quality GFRP
Stromberg has crafted unique cupolas for world famous hospitality locations like the Atlantis Resort, and the Marriott Hotel, as well as condominiums, courthouses, and banks.  When guests and clients arrive at world-class resorts and hotels they want to surround themselves with the impression of opulence, overindulgence, and extravagance.  Stromberg architectural fiberglass cupolas accomplish this very well.
Features and Benefits of Architectural Fiberglass
GFRP Cupolas Available in Many Colors, and Finishes.
Architectural Fiberglass is Very Strong, yet Lightweight.
Stromberg Offers the Largest Selection of Cupolas Anywhere.
Completely Original Custom Designs in Stromberg GFRP.
The Stromberg Pledge to You
The artisans at Stromberg Architectural Products will work closely with you throughout the process to make sure your finished architectural fiberglass cupola is exactly what you had envisioned.
Stromberg is here to help with CAD details, design assistance and specifications. Contact them today at (903)454-0904 for a free custom quote, and put their 30 years of experience to work for you.