Stromberg Cupolas in Architectural Fiberglass
A variant of the exterior dome, cupolas are dome-like structures, often crowned with a sharp point, which has been historically used to designate important structures. Cupolas are used either to cap a tower-like structure, or to distinguish the top of a dome. Some cupolas are purely aesthetic, while others function as bell-towers or clock-towers. Regardless of their function, they are always elegant.
World Class GFRP Cupolas are Within Your Reach
Historically, cupolas are made from heavy compounds like stone, metal or wood. These materials, though beautiful, are expensive, difficult to install and even more difficult to maintain. At the end of the day, all of those complications add up to one thing: a higher price. Between the initial purchase and installation, and maintenance over time, cupolas constructed from traditional building materials might look attractive, but the price tag definitely won't. Fortunately, the master craftsmen and construction pioneers at Stromberg Architectural Products have developed an affordable facsimile: architectural fiberglass cupolas. Architectural fiberglass cupolas are virtually indistinguishable from cupolas constructed from traditional materials, even upon close inspection. However, Stromberg architectural fiberglass (GFRP) stands out in several important ways, it is inexpensive, it is light-weight and it is highly durable.
Stromberg GFRP Cupolas are Built to Last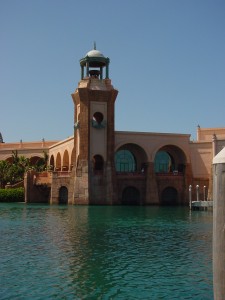 When it comes to building a product that is meant to last, no one beats Stromberg Architectural Products. Not only is architectural fiberglass light-weight and inexpensive, it is also extremely durable. Architectural fiberglass is water tight and weather resistant. It can stand up to corrosive elements such as smog and acid rain. Even more impressive, architectural fiberglass has been known to weather hurricanes that have obliterated traditional building materials. Finally, architectural fiberglass is extremely long lasting, and will not delaminate or disintegrate over time.
Important Features of Stromberg Architectural Fiberglass
Architectural fiberglass cupolas can be customized to your design specifications.
Architectural Fiberglass is extremely strong and durable, yet light-weight.
Stromberg architectural fiberglass is weather-resistant, and water-tight.
All designs are original, and guaranteed to make your building unique.
What's the Next Step with Stromberg?
The artisans at Stromberg Architectural Products will work closely with you throughout the process to make sure your finished architectural fiberglass cupola is made perfectly to your specifications.
Stromberg is here to help with CAD details, design assistance and specifications. Contact them today at (903)454-0904 for a free custom quote, and put their 30 years of experience to work for you.
By: Rachel Curling